This DB pattern is taken from the book [U]Debbie Bliss Simply Baby[/U] that I was able to get from the library
I really liked and would be tempted to knit almost all of the 20 patterns in this book. Very nice collection of baby things from birth to 2 years.
This was suppose to be made of Debbie Bliss Cotton Double Knitting yarn to a gauge of 20st, and 39 rows on size 6 needles (the pattern is row dependent). I knit mine with Lion Brand Wool-Ease, and got gauge (or close enough :)) with a size 1 needle. :shrug: :lol: The main color is Mushroom and the CC is Blue Heather. This is 9-12 month size.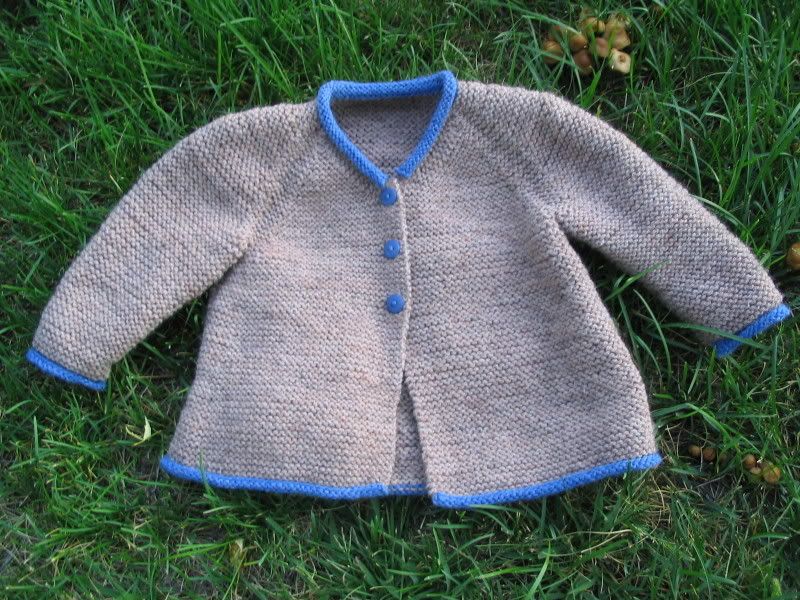 I really like this little jacket, in fact I have started one in a smaller size already. The DB patterns seem to run a little big, I think.