hello all!
this is my very first post - i just started knitting about 2 weeks ago, but i get a little obsessed with my hobbies, so knitting is all that's on my mind!
so here's what i'd like to make: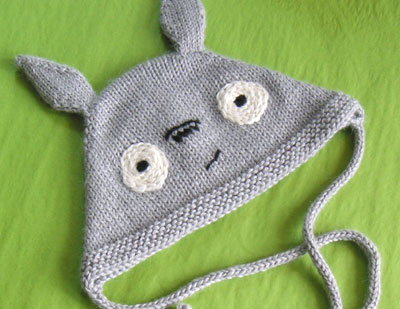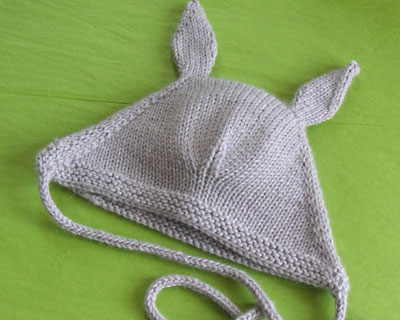 here's the pattern (i bolded the parts i am confused about)
Pattern:
Cast on 36 (40, 44, 48 ) sts. with figure 8 cast on (half on one needle, half on the other). Join into round.
The bonnet has two sides, the front and back, divided by 2 vertical lines of increases, which you start now:

Round 1. Knit plain (Knit second half of first round only through the back loop to untwist stitches.)
Round 2. Increase round- k1, m1, k16 (18, 20, 22), m1, k1 Repeat once more.
Round 3. Knit plain
Round 4. Increase round- k1, m1, k18 (20, 22, 24), m1, k1 Repeat once more.

Continue in this manner until you have 80 (88, 96, 104) sts. on the needles.

You will now need to decrease for the nape of the neck. Keep increasing as you have been, every other round, while decreasing every round as follows:

Round1. work 18 (20, 22, 24), K2TOG, place marker, SSK, work58 (64, 70, 76)
Round2. work to 2 sts. before marker, K2TOG, slip marker, SSK, work around

Work round 2 until you have done 5 (6, 7, 8 ) decreases, then stop decreasing and continue increasing until there are 54 (58, 62, 66) sts. on the front of the bonnet (side without decreases), ending on an increase row. Stop increasing now. Purl the next row, and then alternate knit rows with purl rows (garter stitch) for .5(.75,1,1.25) inches ending on a purl row. Bind off in knit stitches. Do not cut yarn.
does this mean i replace the "knit plain" rounds with the "decrease" rounds? or ?
also, in the "decrease" rounds, when it says to "work 18", what does that mean? knit? or the "increase" pattern?
thanks in advance for any help!!