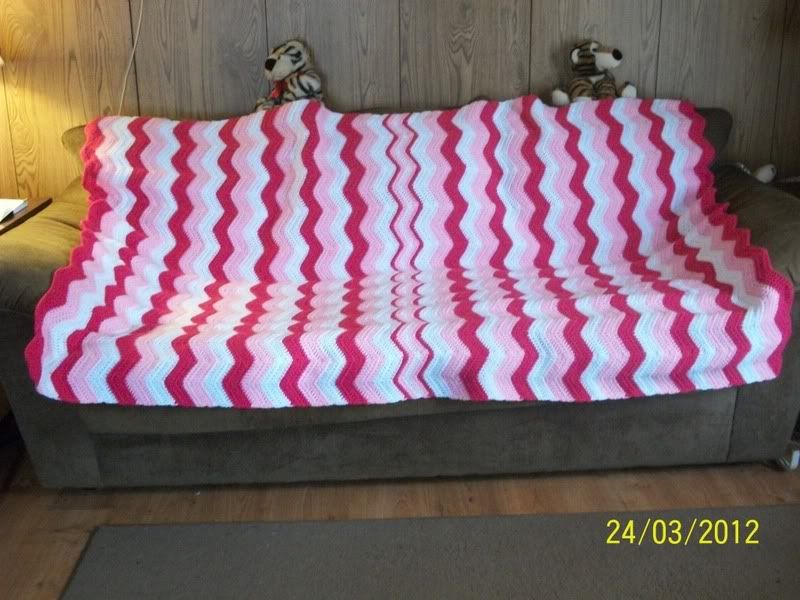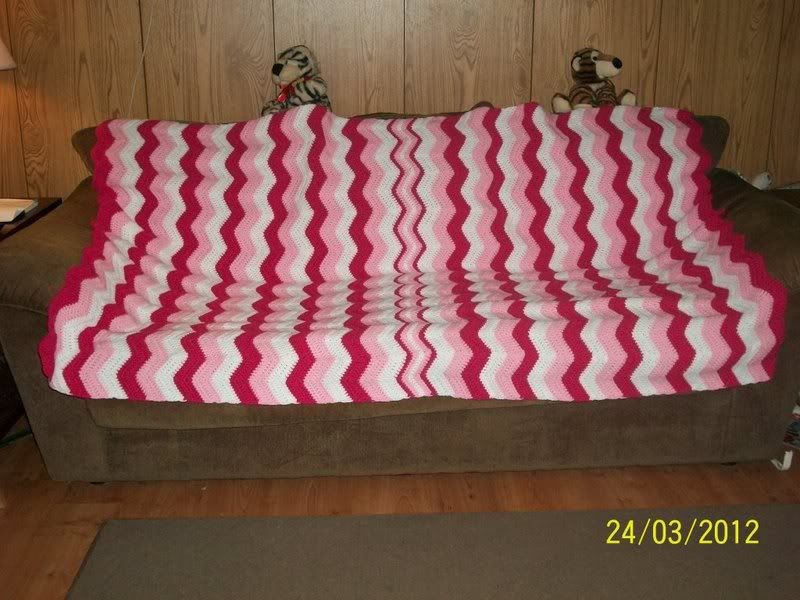 Beautiful and then some. Ripples are the best, aren't they?
That is gorgeous!! I love the sideways striping!!!
Very, very pretty! Love the way that works up
Love the colours and how nicely they ripple together…
TEMA :yay:
Pretty! A lot of work on this. Nice big size.
Fantastic afghan, Ms. Speedy Fingers!
Typing too fast! It happens (speaking of being too speedy)! Hee!
Very pretty indeed! Great job!
Stunning! The ripples and the colours look very nice together.
You are amazing! This turned out beautifully and is a lovely size. Well done.
I'm repeating myself, but I
ripple afghans. Yours is very beautiful. I love the family of reds and pinks you used. It's so feminine.
Wonderful job!