Is there a pattern for a cell phone holder? It should be an easy knit.
I wrote one up on my blog.
[CENTER]http://staringatneedleends.blogspot.com/2006/10/cell-sock.html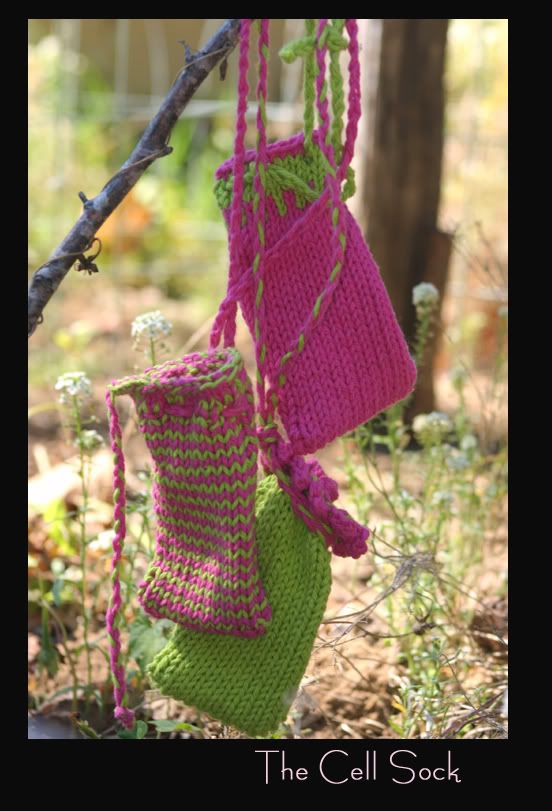 [/CENTER]
There's a cute little pocket-type one in the first S&B book, with adaptations for a couple of sizes, but obviously that's not a free one so I don't know if that helps!