I finally finished writing up the pattern for this sweater: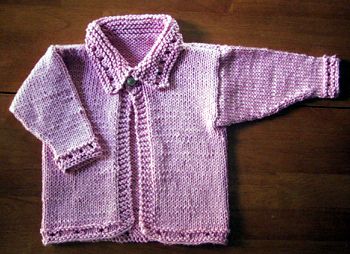 It takes 3 skeins (well, 2 1/2 really) of KnitPicks Shine, and is knit on size 6 needles. I tried it on a 4 month old last week and it fit!
If anyone would like to try knitting from my pattern, please let me know…and if you really want to be a guinea pig, I can resize it for you.