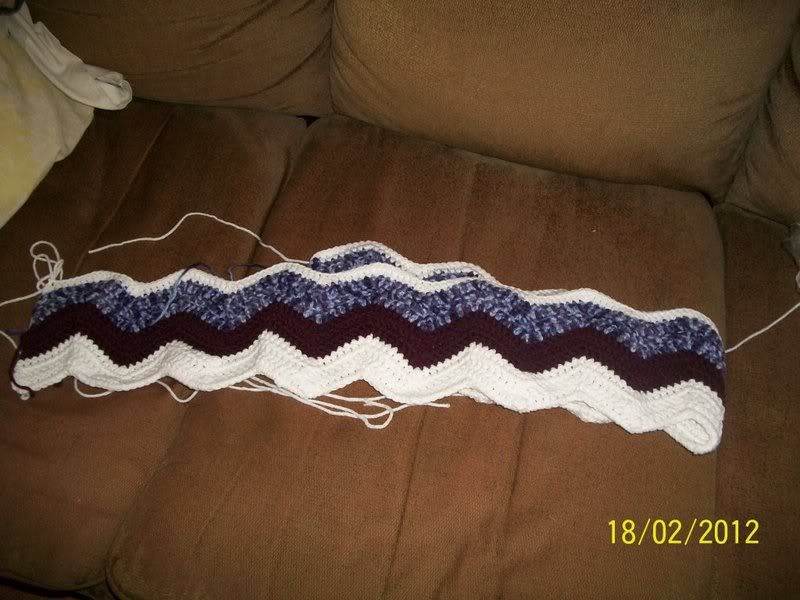 Well it's snowing out and so I thought I would start another throw. oh yeppee. lol
Pretty colors!
My stepmom makes dozens of blankets and donates them every Christmas to the Veterans Center. What do you do with all yours? Are they gifts?
Nice colors. They brighten up a winter day. I like working on afghans when it's chilly, they keep warm.
That's beautiful so far. Can't wait to see more of it!
What a beautiful wintry mix of colors, and an awesome way to keep warm while crocheting during the snowy time!
Some of them will be. Others I will probably sell.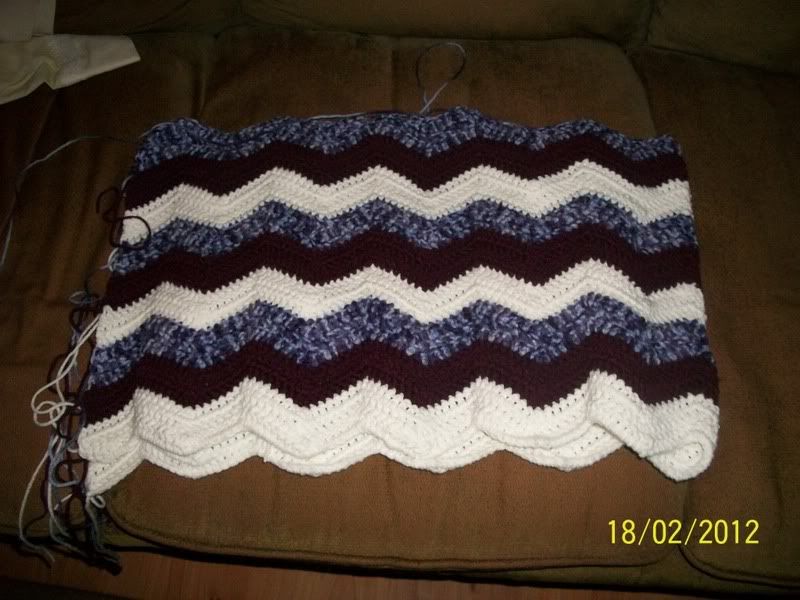 You certainly are flying along with this throw! It warms me up just to see it. This is going to be lovely.
It is going to be lovely when finished. Great color choices
You have quite a mastery of colors, and color combinations! It looks great!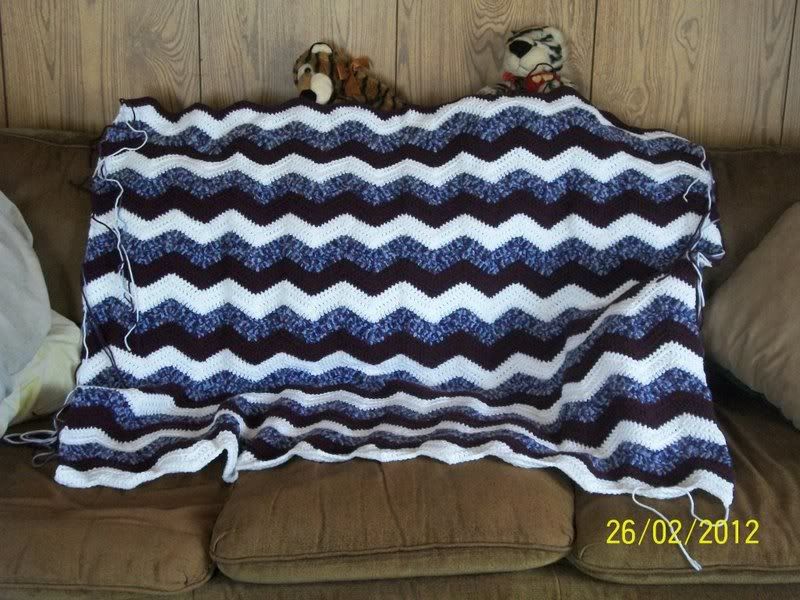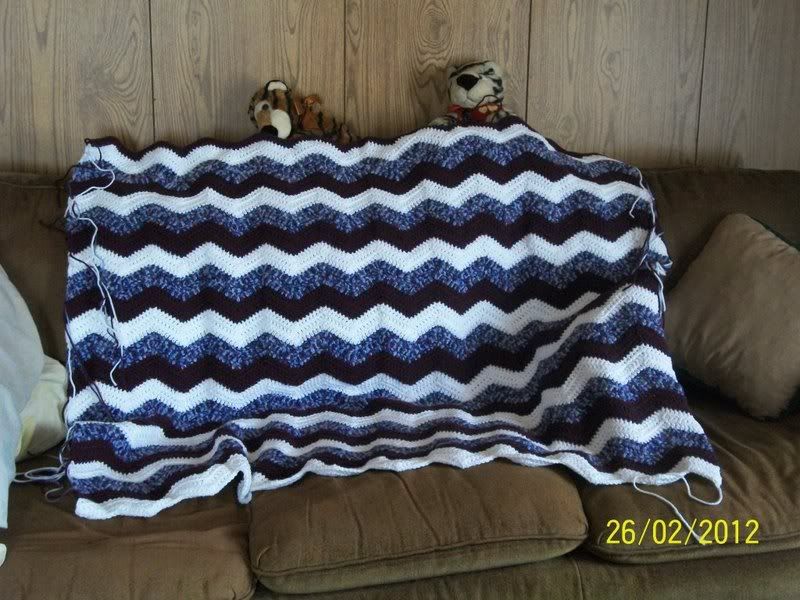 Wow, you're crocheting like the wind! It's just beautiful!