This is a lovely hat. Great work! I love the beads, and I'm sure your Mom will too.
Well Rosey, what was your mothers' reaction?
She loved it didn't she?
I like it too. It's very pretty.
Hmmm…the color is pretty good.
What a beautiful piece! A new technique I can't wait to try! Thank you for sharing.
Nada
Spamtown USA
Thanks for all the support guys
I feel better.
Well, she likes it. Dunno about luvvin it, but she's wearing it, because she said people keep asking her where she got it. Which is COOL :woohoo: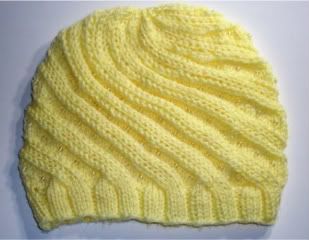 Thank you for the pattern, I tried one with the materials I had on hand and it turned out pretty good. I have the correct yarn and beads on order and can't wait to attempt the pattern again.