So, yes…I've been working on these all since Thanksgiving week, Christmas presents for my family. Figured I'd jump in and show you guys my work so far!
A scarf and hat for my niece, Jalisa. :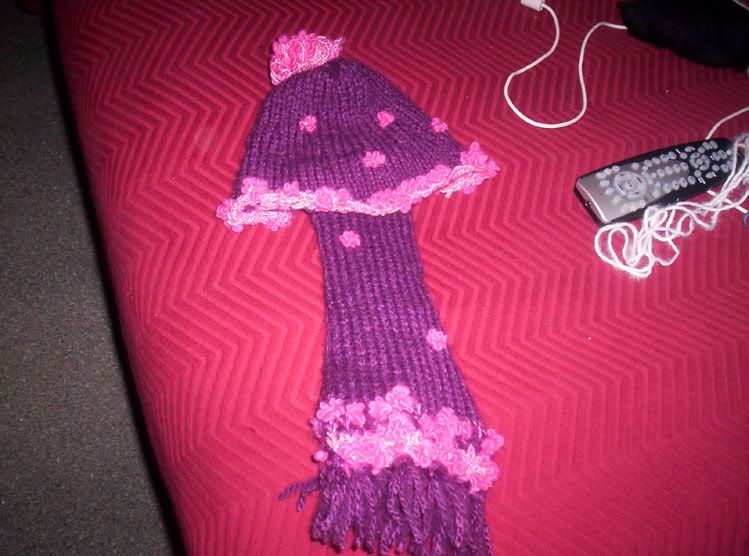 A scarf for one of my best friends, it's so thick and warm, I think she'll love it.: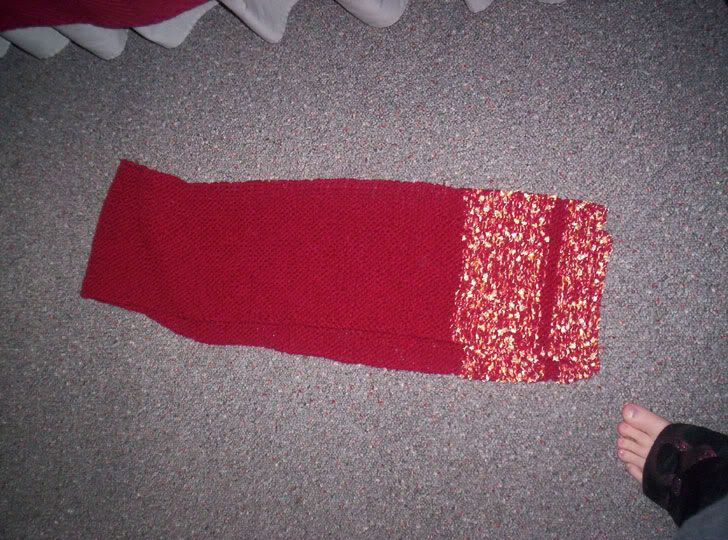 A scarf for my grandmother(hat is currently on my circlular needles). I absolutely LOVE this yarn, though it's a pain to knit with. It's so soft and fluffy and fuzzy, I went and bought myself two skeins for a project for myself after I'm done with Christmas presents!: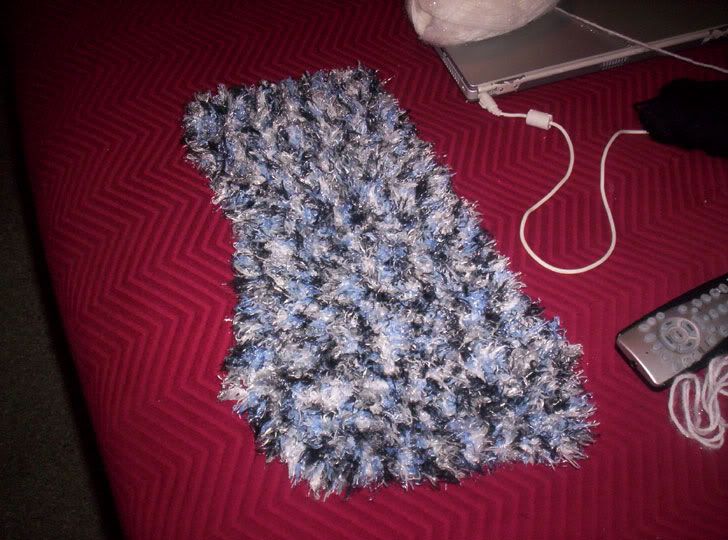 And this is one of the panels of the snowman grid I made yesterday to try my hand at knitting designs. My mom loves snowmen, so this is one of the panels going on her chain scarf…and not to sound egotistical, but I think it turned out pretty good for my first time.
: